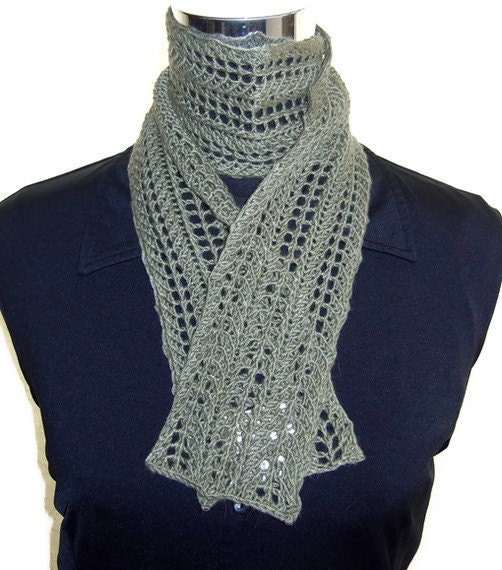 Hand knitted and professionally finished Lace Knit Scarf
Knit in beautifully soft Sirdar Baby Bamboo in green this long skinny scarf can keep you warm when doubled up but is cool enough to wear in summer aswell.
The scarf has been washed in lavender wool wash and blocked to bring out the lace pattern. It measures 4 inches wide and 46 Inches Long.
We recommend this scarf i...
Click Here to Visit My Etsy Shop!