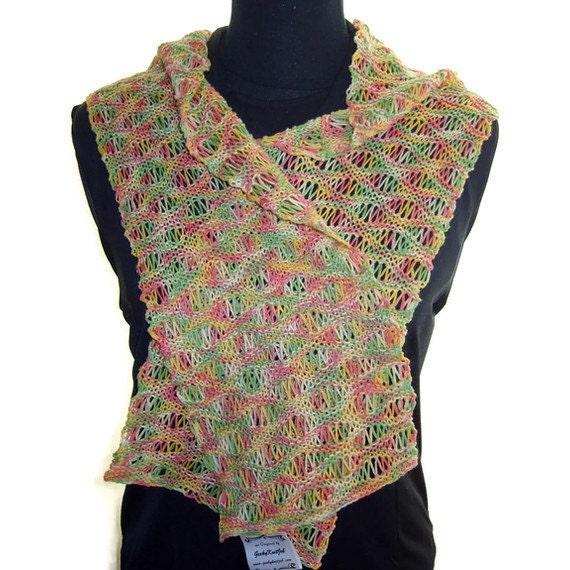 Knitted Lace Scarf in a drop stich pattern, Hand knitted and professionally finished.
Knit in wonderfully soft sock yarn, in bright shades of green, yellow, orange and red this scarf just makes me think of sipping cocktails on a tropical beach.
The Drop stitch creates a very light-weight scarf perfect for warm evenings, its wide enough to just wear as a wrap over your shoulders to keep t...
Click Here to Visit My Etsy Shop!